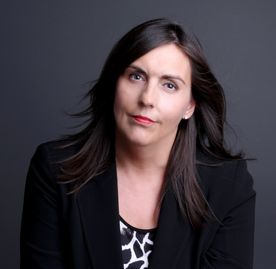 Having graduated from Concordia University (Montreal, Qc, Canada) in 1987, Brigitte Breton has been an actuary for more than twenty-five years. She held an actuary position in marketing and pricing for several insurance and reinsurance companies both nationally and internationally. During these years, she contributed to the development, pricing and marketing of various life insurance products, such as universal life as well as term and whole life products.
A Fellow of the Society of Actuaries (FSA), she has been part of several committees, including working on the Fair Market Value project of the Canadian Institute of Actuaries. She also published several articles and made presentations for the Canadian Institute of Actuaries, the Society of Actuaries, la Chambre de la sécurité financière as well as various general agencies. She has been working as an actuarial consultant for more than fifteen years.
Mrs. Breton is regularly being consulted by industry experts for evaluations on the Fair Market Value for life insurance, critical illness and disability policies. Her expertise is also required for complex files requiring advanced calculations and specialized attention as in the case of usufruct, cash flow analysis during voluntary disclosure as well as helping financial security consultants with sales strategies, especially in the analysis of advanced cases or in the calculation of the value of a block of business.
Brigitte Breton Solutions Inc.
87 Rue De Bleury, Rosemère, Quebec J7A 4L9, Canada
Cell: 514-833-4813
Tel: 450-434-4813
Fax: 450-433-0250


[email protected]